Alu foil products are materials that widely used in social life, applied in food, beverages, cigarettes, medicines, photographic bottom plates, household daily necessities, etc. Aluminum foil is usually used as its packaging material, electrolytic capacitor material, construction, vehicles, ships, Insulation materials such as houses. Most of the customers who want to purchase aluminum foil product as raw material, they will consider to select China manufacturers because of the high quality, low cost, fast production and safe delivery.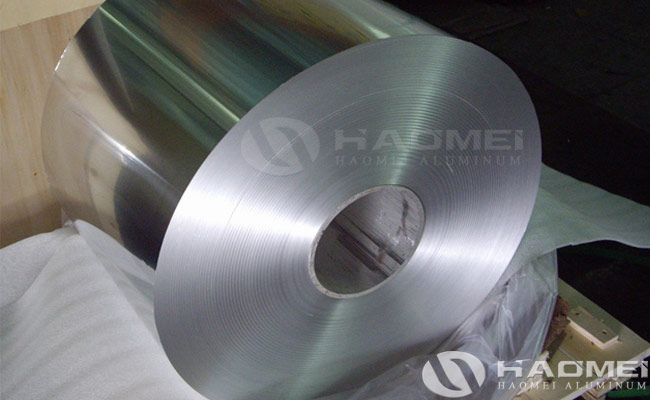 The surface of the aluminum foil produce by Haomei aluminum is clean, hygienic, non-toxic, and healthy green packaging material; non-toxic, odorless, non-volatile, and will not react with any food. Haomei aluminum foil products have high hardness, strong tension, and has very good plasticity, suitable for any shaped packaging, good shading effect, can avoid sunlight and other light, high temperature and low temperature will not produce penetration phenomenon.
Aluminum foil produced by Haomei Aluminum has 1070 aluminum foil, 3003 aluminum foil, 1050 aluminum foil, 1235 aluminum foil, 8011 aluminum foil, 8021 aluminum foil, 8079 aluminum foil and other grades. The thickness range of alu foil products is 0.016-0.2mm, and the width can be divided according to customer needs to meet market demand. Choosing a large-scale and well-known aluminum foil manufacturer such as Haomei Aluminum has advantages over small enterprises in terms of equipment strength, production process, annual production capacity, delivery time, and after-sales service, and the quality of alu foil is also guaranteed.
For Price Plz Contact Whatsapp/Wechat: 0086 181 3788 9531
Or Email to nydia@aluminium24.eu