There are many aluminum products manufactured by Haomei Industrial Co., Ltd., and many of the products have been exported to many places. Today, we will introduce you the aluminum lithographic coil, it is a professional material that used for the printing application. It has high surface quality requirement. It is produced by surface degreasing solution, drying, photosensitive coating treatment and cutting to the specification that customer required.
This products are popular with national and overseas markets for its good quality and competitive price. such as southeast Asia, North America, Europe and so on. If you are interested in our products, welcome to contact with us. The PS plate supplied by us has the following characters: first it is photosensitive coating, it is consisted by consisted by imported photographic emulsion and resin, the coating layer of the plate have outstanding alkaline resistance, superior stability, high sensitive and increased adjusting flexibility as well as better resolving power. Second, it has the vacuum ventilating layer. With tiny ventilating grain layer on the surface, the vacuuming time during exposure can be greatly decreased, as well as preventing the proportion of tiny dots from exposing to vague. Third, it has the water receptive layer. The excellent water reception capability speeds up the ink-water balance procedure and helps to reduce water absorption during printing process. Superior water retaining capability do effectively prevents non-image areas of the plate from scumming and avoids paper from distortion. Consequently, the printing quality improved, finally it has  the multi grain layers and the anodic-oxidized layer, which can help to prolong the run-length. This layer can also resists the corrosive effect done by the correction fluid.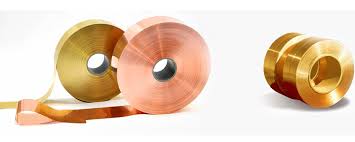 If you have any demand for the aluminum lithographic coil, you can contact us, and we will answer all the questions that you have!