Haomei is a professional china aluminum coil supplier, we produce high quality 1060, 1100, 3003, 5052 and 6061 aluminium coil with wide application. Aluminum coil materials are 1000 series, 3000 series, 5000 series, 6000 series and 8000 series. Aluminum coil performance, thickness and size can be customized according to user requirements. Aluminum coil are widely used in pipeline anti-corrosion insulation, cable, transformer, automotive water tank, aerospace, instrumentation, transmission, chemical, construction, packaging, air conditioning, solar energy, refrigerators and so on.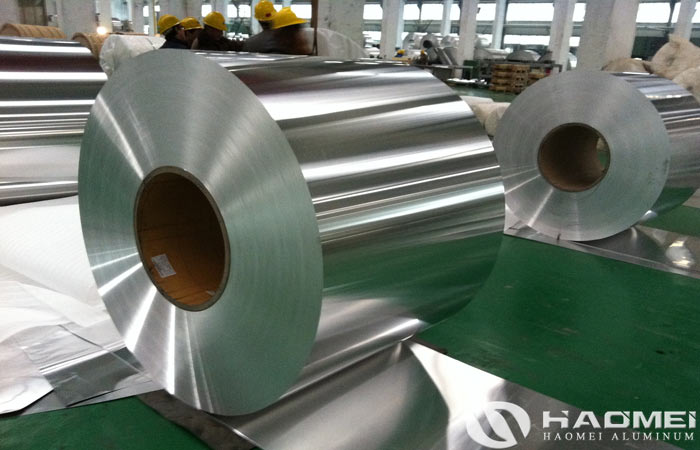 In terms of performance, the thermal conductivity of the aluminum coil is several times that of other materials. It is second only to gold, silver and copper in the metal, and is one of the metal types with the highest heat conduction efficiency; the same thickness material is used for thermal insulation construction, the insulation effect of aluminum coil is much better than other materials.
In terms of service life, the average service life of the aluminum coil is much higher than other insulation materials. Most of the insulation materials will rust or weather, become broken after several years of construction, lose the insulation effect, and often re-construction in 2 or 3 years; while the aluminum coil does not rust, acid and alkali corrosion, and the service life is other. Several times the insulation material.
Also, aluminum is extremely recyclable. Other insulation materials have no recyclable value, or the recovery value is extremely low; and the recyclability of aluminum is very high, after the china aluminum coil is discarded, the scrap aluminum can still be sold to more than 80% of the price of aluminum ingots. Most of the cost of construction is recovered through scrap aluminum recycling.
For Price Plz Contact Wechat: 0086 181 3788 9531
Or Email to nydia@aluminium24.eu